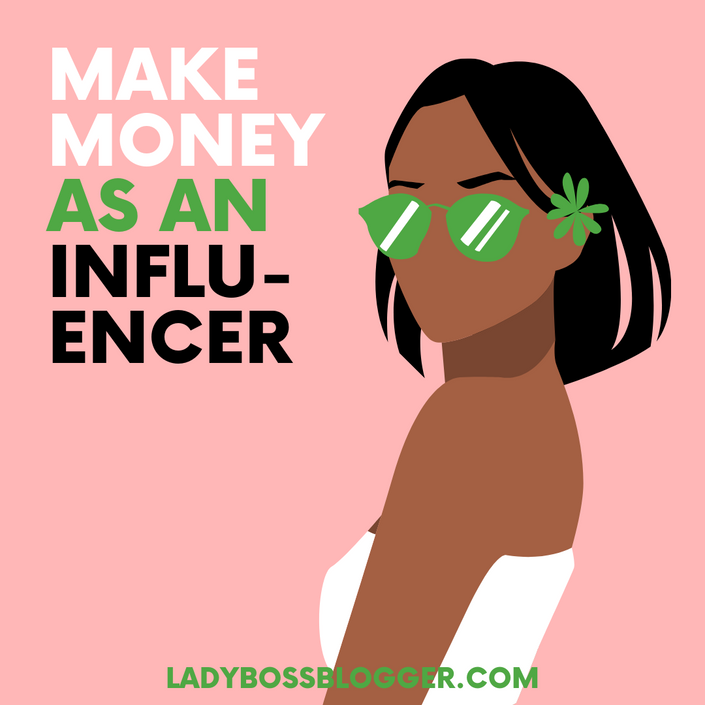 How To Make Money As An Instagram Influencer
Get Paid To Post And Grow Your Following
Enroll in Course
2 years ago when I had 623 followers, I was wondering the same question:
How do people get paid on Instagram???
Since then I've worked with BestBuy, Target, Sephora, Ulta, FujiFilm, Amazon, Intel, and 500+ other large and small businesses.
There is so much opportunity it's mind blowing! 🤯

But if you don't learn how to grasp onto those opportunities, they will pass you by.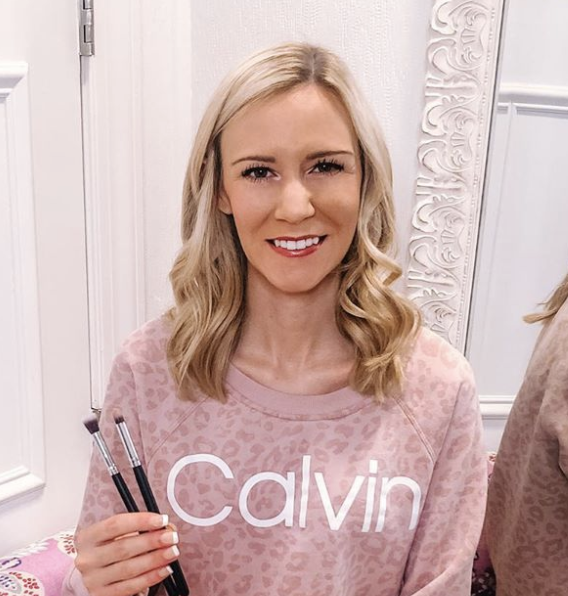 Before completing LadyBossBlogger's Influencer Course, I was getting denied by every brand I reached out to - most of the time I would not even receive a response. Since I have completed the class, I have been contacted by over 20 brands, with some being paid offers.
This past year of blogging I have never had so many brands reach out in this short of time. I highly recommend Elaine's classes if you are interested in making an income from blogging and increasing your brand collaborations.
- Colleen Cook
Influencer Secret:
It's not about how many followers you have.
You may have 2 followers and be making $0 on social media.
You may have 200,000 followers and STILL be making $0.
You may have 2,000 followers and be making $2,000 per month.
Followers do not equal dollars.

THE RIGHT STRATEGIES = $.
I started making money on Instagram when I had about 6,000 followers but it wasn't because of the number of followers I had, it was because of the strategies I had started implementing.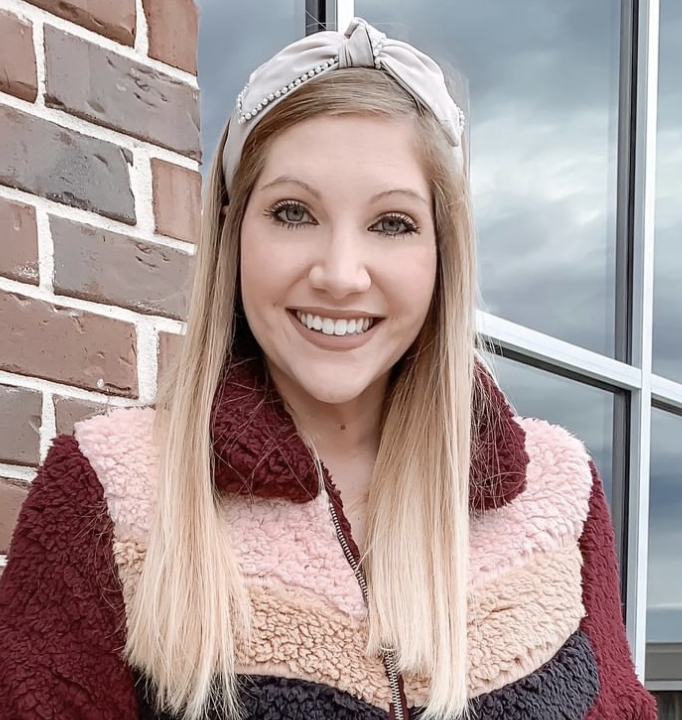 Elaine Rau, the founder of LadyBossBlogger, is so relatable. I feel similar to her because she was at 6k followers on Instagram when she first started making money from her Instagram. I'm also at 6k followers right now and after her "How to make money as an influencer" course, I feel like this is something that is realistic for me!
PROS: The course is a reasonable length, it teaches you a lot of helpful tips, it's easy to follow and understand, you get so many great resources to download, links to groups to join and links to influencer platforms.
CONS: You have to be willing to take what you learn and apply it, it won't just happen without putting in the work, if you're a busy person you'll need to be able to break up and manage your time to make sure you complete the course.
Personally, the most helpful tips for me were: Pitching to brands, defining my audience, learning the importance of and how to build my presence on other platforms besides Instagram (such as my website, email list and other social media platforms), and the legal stuff (LBB breaks it down and explains it in an easy-to-understand way).
Overall I would highly recommend this course!
- Kacie Cooper
I remember the first time I got a phone call from a self-proclaimed LadyBossBlogger "fan girl".
I was STUNNED.
I honestly couldn't believe she was gushing about ME?
But after hearing what she said, it made sense.
She said she LOVED my courses (and that she had purchased all of them) because THEY GAVE HER RESULTS.
And everyone likes results.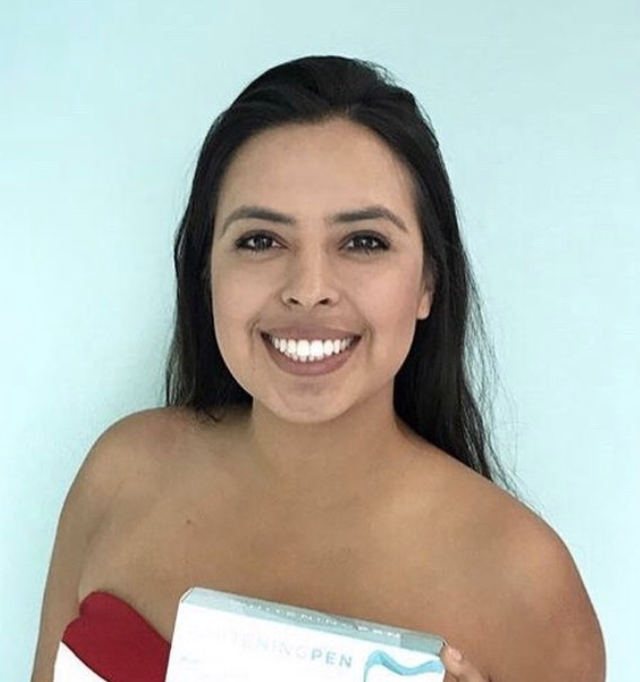 Ever since I completed the class, my engagement has honestly skyrocketed.
When you notice your audience engage with you as much as influencers who may be a little more recognized, it's definitely an ego booster but more than that, it reminds you that the changes you're making now that you have a clear direction, are the changes your audience have been waiting for you to make!!!

It also taught me the niche that I have been aligning myself with... WITHOUT EVEN KNOWING. For the longest time I would only state my brand as a "Lifestyle" brand because I was so eager to get into everything that interested me. But this course has really taught me to take a step back and notice what my audience is genuinely engaging with.

The longer you put these lessons into practice, the more success you will find with finding and closing those brand deals. It will take work, but this course gives you a great timetable for those who have no clue where to get started.

- Ashley Lomelin
Now, it's one thing to make a couple hundred on an influencer campaign here and there...
It's a whole other thing to actually MAKE A LIVING ONLINE.

I'm not here to just teach you how to get those one-off campaigns, of course you'll learn how to do that too because that is how you start.
But I'm here to teach you how to build a SUCCESSFUL ONLINE BUSINESS so your "influencer status" isn't dependent upon your following per se.
When you have a...
1. Business plan
2. Marketing strategy
3. True follower growth techniques
4. Entrepreneurial mindset
This is what separates influencers that make good money versus ones that scrape by.
I get asked a lot if I sell courses on how to get more followers on Instagram.
And my answer is this:
No, because having followers doesn't make you money, but working with brands does.
When you start working with brands, not only do you get paid to post, but they actually grow your account for you because they share your content with their audience!
This is how you GET PAID FOR GROWING YOUR INSTAGRAM FOLLOWING.
Why are brands so willing to throw money at influencers?

Because people are paying less attention to what's on TV, magazines, newspapers and more attention to what's on personal blogs, social media and YouTube.
Micro influencers are on the rise.

While receiving free product from companies is the way to start, you ultimately want to start earning passive income, which is what I will be teaching you in the course.

MINI LESSON #1: Big brands pay to tap into your AUDIENCE, which is why it's crucial to learn how to craft the most enticing and engaged audience to get paid well.

Your audience consists of the people who follow you on social media as well as your email subscribers. The more in line your audience is with the brand you want to work with - the more opportunities you'll get.
Even if brands don't normally work with influencers, such as the example below, if you have a solid audience, they will change their minds just to work with you specifically!
MINI LESSON #2: There are 3 main types of influencers out there...
1. Ones that ENTERTAIN
2. Ones that EDUCATE
3. Ones that DO BOTH
How you create an audience for each differ, but the strategies and techniques are the same, which is what you'll be learning in this course.
MINI LESSON #3: Being an influencer is all about building trust.
When people trust your OPINION and base their DECISIONS on it... you're officially an influencer.

I use Teachable to host my online courses and have recommended them to everyone who asks!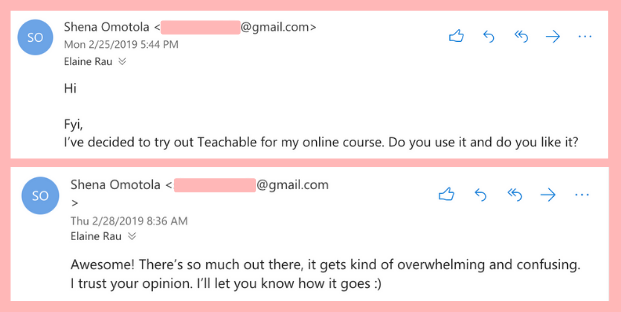 Ready for more lessons where you'll actually learn the steps to becoming an influencer and MONETIZING YOUR INFLUENCE?
Sign up for class let's do this!!!
Try this course out for 30 days, if you do the work I have outlined for you and have learned nothing, return it and get your money back.
But if you buy it, like it, do the work I have outlined for you and learn from it... it will change your life.
Being an influencer has completely changed my life, and I know it can change yours as well, but it won't happen overnight.
Think 3 years from now, where do you want to be?
Now think 1 year from now, what do you want to have accomplished?
I started blogging 3 years ago when everyone thought the blogging craze had already passed.
THEY WERE WRONG.
Then 2 years ago I started my influencer journey when it seemed like things were moving too quick to jump on board...
ONCE AGAIN WRONG.
All you have to do is DECIDE what you want to do, COMMIT to it, get a MENTOR to direct you, and you will SUCCEED.
What is your biggest asset in life?
YOUR TIME.
It's the one thing you can't "make more of" or "get better at".
How can you use your biggest (yet limited) asset to build another asset?
Don't waste your precious time!!!
Learn from those who have gone before you... who actually want to help you (this is key).
Ready? Let's begin!
Join other happy students who have already started their influencer journey!
Your Instructor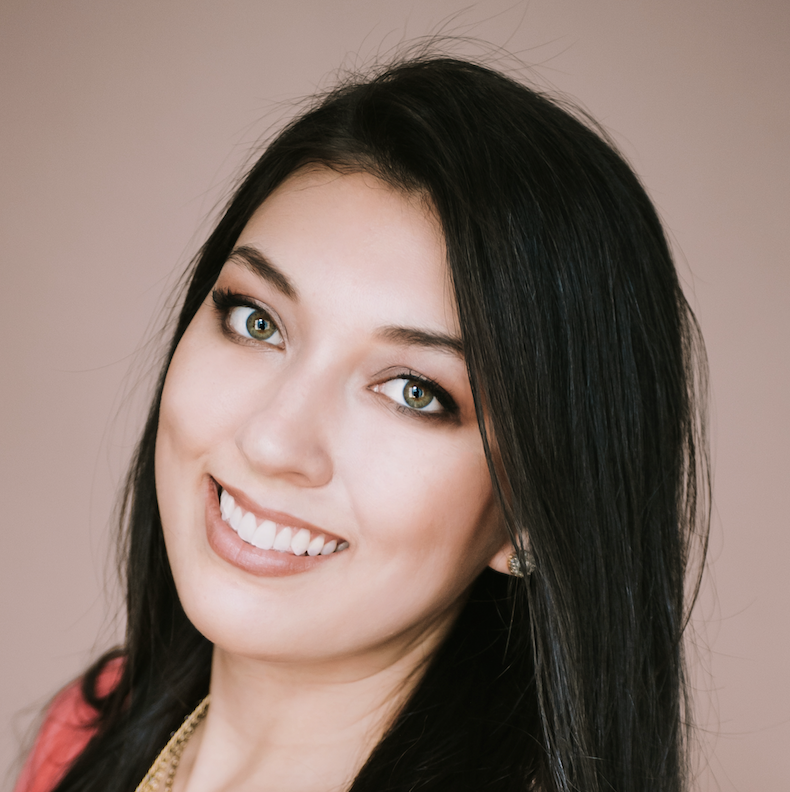 Frequently Asked Questions
What format will the course be delivered in?
Written so you can read it any time without having to worry about headphones or clunky formatting. We do have video coming soon too in order to supplement the text.
When does the course start and finish?
It is a completely self-paced online course - you decide when you start and when you finish.
How long do I have access to the course?
After enrolling, you have unlimited access to this course for as long as you like - across any and all devices you own.
How quickly will I get results?
Depends on how quickly you go through the course and implement the strategies. Result times vary because everyone has different goals.
What if I am unhappy with the course?
We would never want you to be unhappy! If you are unsatisfied with your purchase, contact us in the first 30 days and we will give you a full refund.
It's a lot of money... is it really worth it?
Successful influencers can charge 10K a post... would you like to learn how to do that? How important is living a financially free and independent life to you? The fastest way to get from point A to point B is by having a mentor to show you exactly how to get to where you want to go.
Can I find this information for free online?
Nope! The information you'll find online skims the surface, there is a reason why people sell courses because they don't give away their best information for free. If you want deep blogging knowledge (that actually works) it's in this course.
Do you ever update the course?
Yep! As the influencer industry morphs and changes, the course will too. This is why I love online courses because unlike physical books, they can be updated and distributed immediately.